INDIAN AWARDS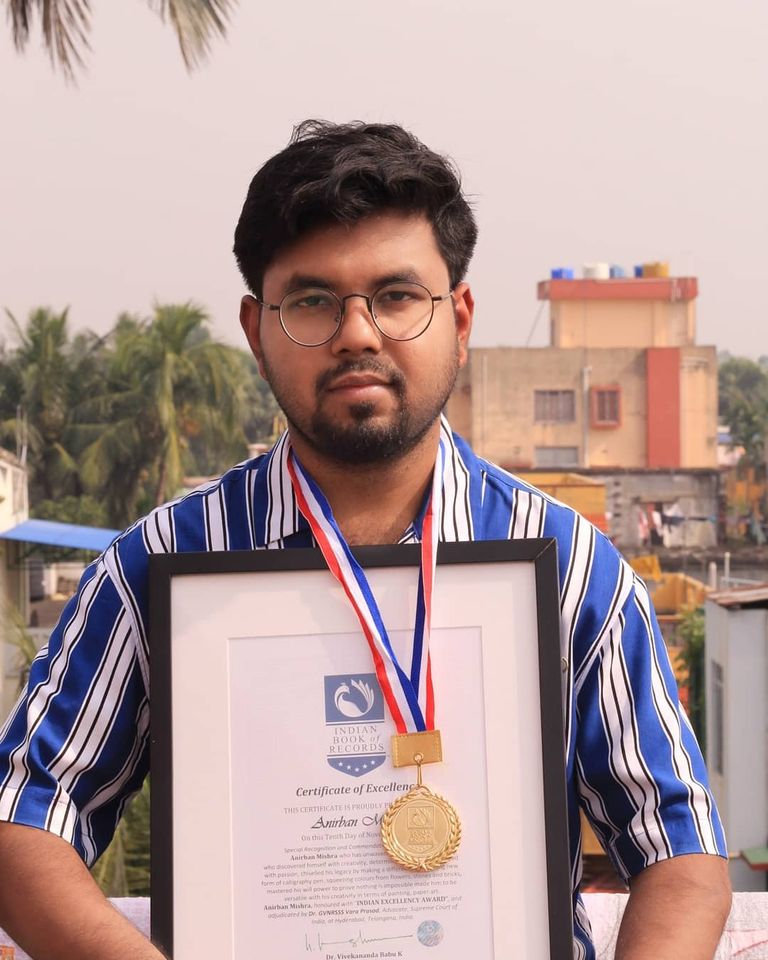 INDIAN EXCELLENCY AWARD
Special Recognition And Commendations Are Conveyed To
Anirban Mishra Who Has Unwavering Commitment, Who Discovered Himself With Creativity, Determined With Vision, Achieved
with Passion, Chiselled His Legacy By Making A Difference By Creating New Form Of Calligraphy Pen, Squeezing Colours From Flowers, Stones And Bricks, Mastered His Will Power To Prove Nothing Is Impossible Made Him To Be Versatile With His Creativity In Terms Of Painting, Paper Art.
Anirban Mishra, Honoured With "INDIAN EXCELLENCY AWARD", And
adjudicated By Dr. GVNRSSS Vara Prasad, Advocate, Supreme Court Of India, At Hyderabad, Telangana, India.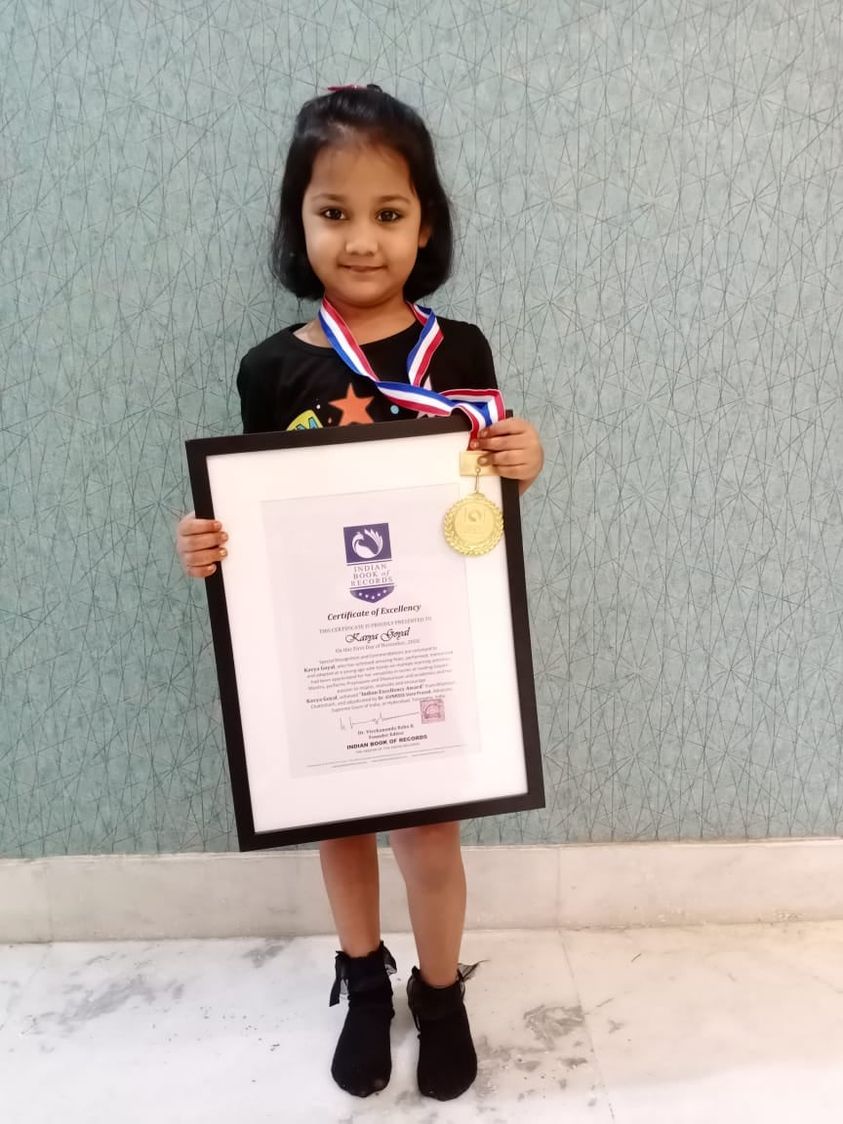 Certificate Of Excellency
THIS CERTIFICATE IS PROUDLY PRESENTED TO
Kavya Goyal
On This First Day Of November, 2020
Special Recognition And Commendations Are Conveyed To
Kavya Goyal, Who Has Achieved Amazing Feats, Performed, Memorized And Adapted At A Young Age With Hands-on Multiple Learning Activities, Had Been Appreciated For Her Versatility In Terms Of Reading Gayatri Mantra, Performs Praynayam And Dhanurasan And Academics And Her Passion To Inspire, Motivate And Encourage
Kavya Goyal, Achieved "Indian Excellency Award" From Dhamtari,
Chattisharh, And Adjudicated By Dr. GVNRSSS Vara Prasad, Advocate, Supreme Court Of India, At Hyderabad, Telangana, India.
The IBR Indian Of The Year Awards Recognizes Outstanding People Who Have Made A Real Contribution To Their Field Of Work Or Society And Whose Careers Have Had A Positive Impact On Its Future Direction.
The IBR Awards Recognizes Individuals And Organizations Who Have Demonstrated Leadership In Innovative Actions That Effectively Promote Sustainable Growth And Bring Tangible Benefits To Communities And Conservation.
IBR Celebrates The Application Of Expertise, Innovation And Individual Achievement With A Variety Of Awards In Different Categories Including Politics, Sports, Business, Music, Entertainment, Science And Technology, Education And Public Service.
It Was Important To Acknowledge The Hard Work And Enormous Achievements Of Those Working On The Ground.
Indian Book Of Records - Special Recognition Award
IBR Makes A Special Recognition Award To A Project, A Person Or A Programme Which Has Gone The Extra Mile And Achieved Something Truly Remarkable.
Indian Book Of Records - National Honour For Excellence
The Highest Honour IBR Bestows, The National Honour For Excellence Is Awarded Each Year To An Individual Or Organization That Has Made An Outstanding Contribution Towards The Growth Of The Nation.
Indian Book Of Records - Indian Humanitarian Awards
Indian Book Of Records Announces Firsts Of Its Kind Awards For Humanitarian Work.
These Awards Are Given To Every Individual Who Applies As A Token Of Responsibility To Recognize Their Heartfelt Services, On Behalf Of Every Citizen Of The Country.