IBR YEAR AWARDS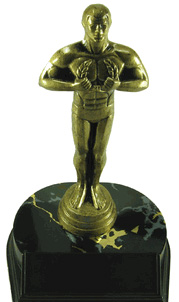 The IBR Indian Of The Year Awards Recognizes Outstanding People Who Have Made A Real Contribution To Their Field Of Work Or Society And Whose Careers Have Had A Positive Impact On Its Future Direction.
The IBR Awards Recognizes Individuals And Organizations Who Have Demonstrated Leadership In Innovative Actions That Effectively Promote Sustainable Growth And Bring Tangible Benefits To Communities And Conservation.
IBR Celebrates The Application Of Expertise, Innovation And Individual Achievement With A Variety Of Awards In Different Categories Including Politics, Sports, Business, Music, Entertainment, Science And Technology, Education And Public Service.
It Was Important To Acknowledge The Hard Work And Enormous Achievements Of Those Working On The Ground.
IBR Special Recognition Award
IBR Makes A Special Recognition Award To A Project, A Person Or A Programme Which Has Gone The Extra Mile And Achieved Something Truly Remarkable.
IBR National Honour For Excellence
The Highest Honour IBR Bestows, The National Honour For Excellence Is Awarded Each Year To An Individual Or Organization That Has Made An Outstanding Contribution Towards The Growth Of The Nation.