INDIAN RECORDS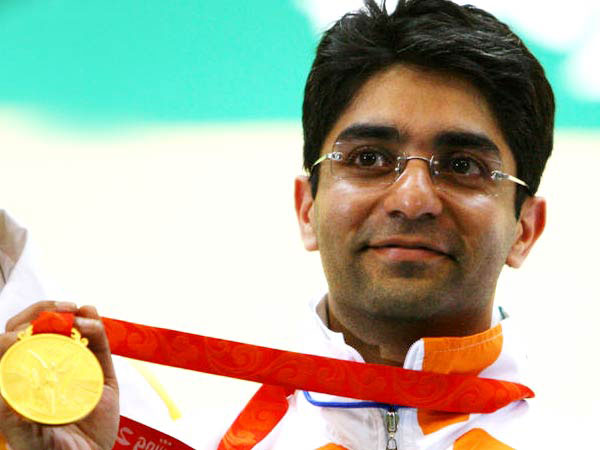 First Indian to win individual Olympics Gold Medal
Set By : Abhinav Singh Bindra
Beijing, China
11 August 2008
Abhinav Bindra won India's first ever individual Olympic gold medal at the 2008 Beijing Olympic Games.
Abhinav Bindra is the current World and Olympic champion in the 10 m Air Rifle event. By winning the gold in the 10 m Air Rifle event at the 2008 Beijing Olympic Games, he became the first Indian to win an individual gold medal at the Olympic Games and India's first gold medal since 1980, when the Men's Field Hockey Team won the gold.
When the 2010 Commonwealth Games was held in New Delhi, Abhinav Bindra got the honour of being the Indian contingent's flag-bearer at the opening ceremony. He also got the honour of taking the athletes' oath on behalf of the 6,700 participants from 71 countries and territories on that occasion. Abhinav Bindra along with Gagan Narang shot in unison to set a Games record 1193 in 10m air rifle pair's event for men to win the first gold for India in the 19th Commonwealth Games. The duo scored 1193 together to break the earlier record of 1189 which is also to their credit in the last Games held four years back in Melbourne. However the Olympic Champion had to settle for silver in the individual event. His countryman Gagan Narang who shot a perfect 600 to equal his own world record in men's 10m individual air rifle qualification won the Gold.
Abhinav Bindra won the Gold medal in the Men's 10 meter Air rifle event with a score of 701.1 at 12th Asian Shooting Championships 2012, which was held in Doha, Qatar.