INDIAN RECORDS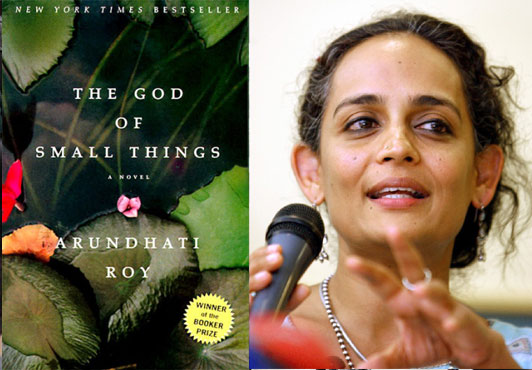 First Indian Woman to win the Booker Prize
Arundhati Roy won the Booker prize for her novel "The God of Small Things" in the year 1997 making her the first Indian woman to receive the prestigious award. The award carried a prize of about US $30,000 and a citation that noted, 'The book keeps all the promises that it makes.'
The Man Booker Prize for Fiction is a literary prize awarded each year for the best original full-length novel, written in the English language, by a citizen of the Commonwealth of Nations, Ireland, or Zimbabwe.
Roy began writing her first novel, The God of Small Things, in 1992, completing it in 1996. The book is semi-autobiographical and a major part captures her childhood experiences in Aymanam.
The publication of The God of Small Things catapulted Roy to instant international fame. It received the 1997 Booker Prize for Fiction and was listed as one of the New York Times Notable Books of the Year for 1997. It reached fourth position on the New York Times Bestsellers list for Independent Fiction. From the beginning, the book was also a commercial success: Roy received half a million pounds as an advance; It was published in May, and the book had been sold to eighteen countries by the end of June.
The God of Small Things received stellar reviews in major American newspapers such as The New York Times (a "dazzling first novel," "extraordinary," "at once so morally strenuous and so imaginatively supple") and the Los Angeles Times ("a novel of poignancy and considerable sweep"), and in Canadian publications such as the Toronto Star ("a lush, magical novel"). By the end of the year, it had become one of the five best books of 1997 by TIME.
Roy is a well known peace activist and she was awarded the Sydney Peace Prize in May, 2004, for her work in social campaigns and advocacy of non-violence. In November 2016, she was awarded the Norman Mailer Prize for Distinguished Writing.