INDIAN RECORDS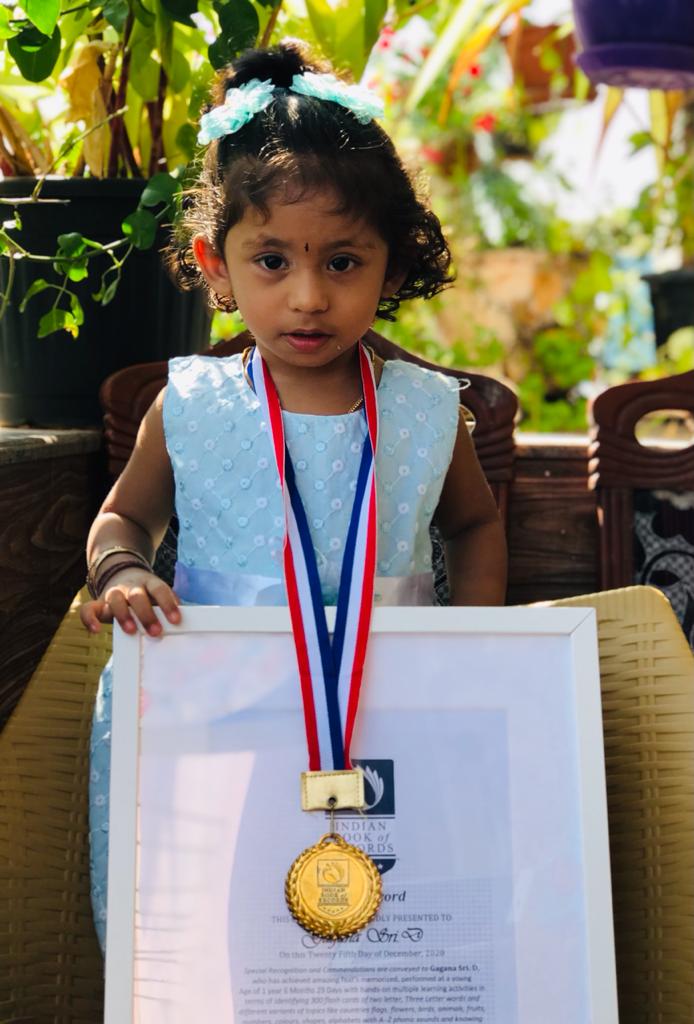 Gagana Sri - Indian Record Holder
CHennai
Twenty Fifth Day of December, 2020
Indian Record
THIS CERTIFICATE IS PROUDLY PRESENTED TO
Gagana Sri.D
On this Twenty Fifth Day of December, 2020
Special Recognition and Commendations are conveyed to Gagana Sri. D, who has achieved amazing feat's memorized, performed at a young
Age of 1 year 6 Months 29 Days with hands-on multiple learning activities in terms of identifying 300 flash cards of two letter, Three Letter words and different variants of topics like countries flags, birds, animals, fruits, numbers, colours, shapes and alphabets with A -Z phonic sounds etc...,to inspire, motivate and encourage.
Gagana Sri. D, honoured with "INDIAN RECORD", from Chennai, Tamilnadu and adjudicated by Dr. GVNRSSS Vara Prasad, Advocate, Supreme Court of India, at Hyderabad, Telangana, India.